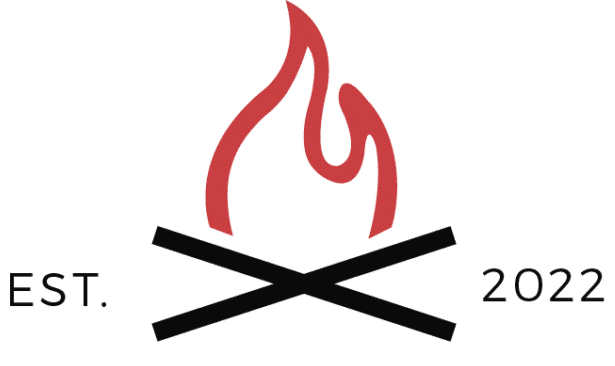 MN Glamping
Welcome to North Shore Camping Co.
Our walk in tent sites tucked amongst the trees on the ridgeline just above Lake Superior have been carefully honed to blend with the natural landscape and maintain the harmony of the forest, allowing for a grounded nature immersion experience.
Each tält has been carefully curated to give our guests the space and ease to make the most of their time on the scenic North Shore.
Arrive, settle in, and acclimate yourself to the soothing rhythm of the forest.
Get inside while staying outside.
Get back to you.
What our guests have to say…
Tent Site Layout & Map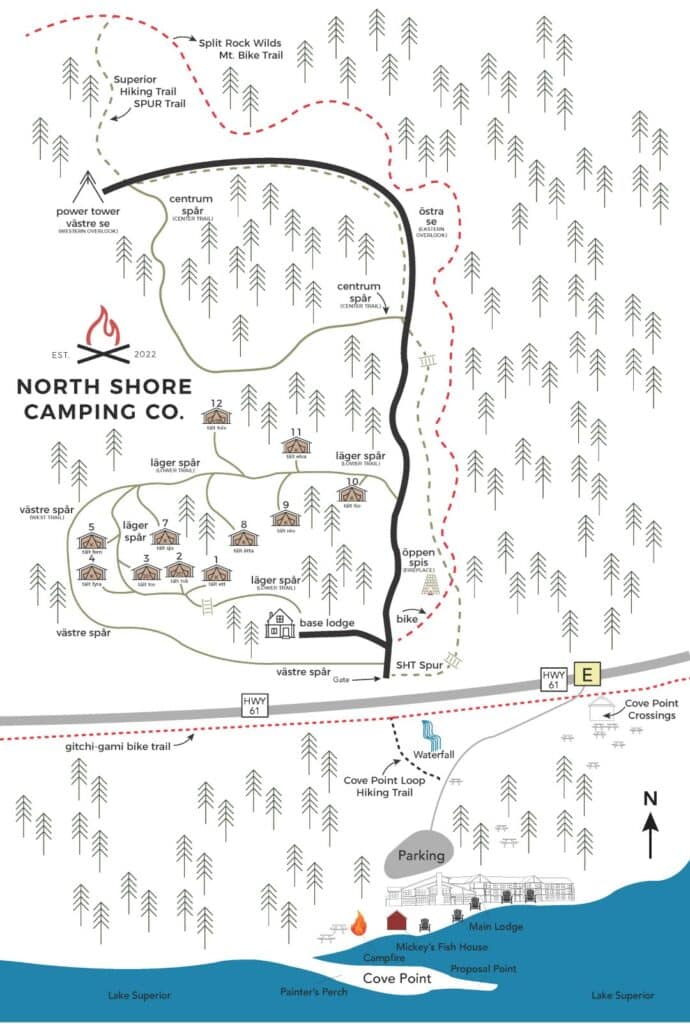 lagom
1. a not too little, not too much. Just right.   The Swedish people have a collective and deep love for nature.
We do, too.  Lagom. Balance. Camping and comfort. Nature and convenience. Open space and coziness.  Powered by Cove Point Lodge, we're determined to further embrace the Scandinavian concept of open air living, one tält at a time.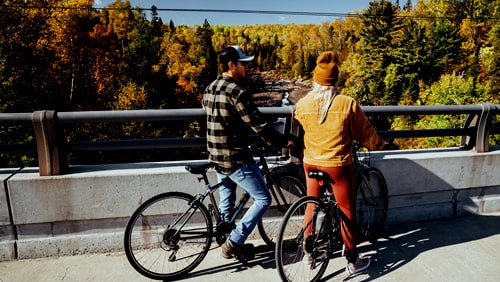 Activities
Get here. Get outside. Play awhile.
If you're looking to take your adventure game to new heights or simply immerse yourself in the peaceful flow of the forest and keep your adventure experience light, North Shore Camping Co. is exactly where you need to be. Fuel your inner flame and ignite your passion for nature by making our Upper 90 your fully equipped base camp on the wild and scenic North Shore.
We've got access to just about every kind of adventure that you could hope for.
Booking
Ready to get here? We thought so.
We're not sure why you haven't reserved already. What are you waiting for?
Looking for a place you can relax or adventure at whim? Do you love the great outdoors, but prefer a comfortable mattress to waking up on a deflated air mattress? We are with you. Get with us and get yourself to North Shore Camping Co. in Beaver Bay, Minnesota next year. We mean it.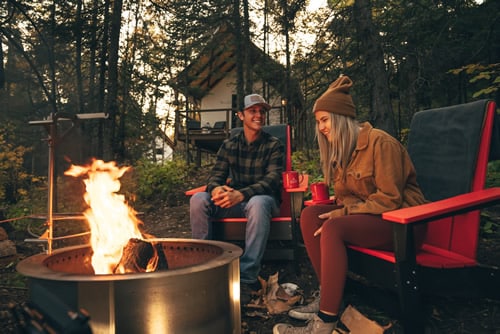 Amenities
tälts
Our tälts are fully outfitted with everything that you need to make the most of your North Shore Nature time.
Blog
Latest News and Events
Get ready to get outside this fall! The leaves are changing, but our mission has not. We're here to
We know, we know. Winter. Minnesota. It's cold. There's snow. Daylight is limited. Why camp, glamp, or get outside at
Minnesota. Home to one of the most extensive network of skyways around, the world's largest indoor theme park, and