We know, we know. Winter. Minnesota. It's cold. There's snow. Daylight is limited. Why camp, glamp, or get outside at all?
If winter gets you down, getting in groove with the natural rhythm of the forest, sun, moon and stars might be just what you need. Getting yourself aligned with the season can help with insomnia, irregular sleeping patters, depression, and general winter season sluggishness. Curious? Read on! We've got a few more reasons you might want to give winter camping a try. Glamping with us in the snow this year might be your gateway to more time outdoors for you and yours.
Turns out – our circadian rhythms (internal clocks) can get way out of whack during winter with our increased time spent indoors, which can lead to a few things – included the dreaded winter blues. Rest assured! We've got a solution for you. Researchers have recently found that a few days spent winter camping can reset your body clock, and help you acclimate to the season change.
Here are just a few more reasons why it might be a good idea to give winter camping a go:
Improved brain function – get those thoughts going! Cold air improves focus, stimulates clear thoughts, and gives your brain activity a boost.
Solitude. – Less people on the trails. Pristine peacefulness. Reset. Spend some time with you.
Winter skies. – There's something special about gazing upward in the winter towards clear, crisp, skies hosting billions of twinkling far away stars that is good for the soul. And there's the moon…and the increased chance of catching a northern lights show.
Bears. – The bears are asleep! So, why not?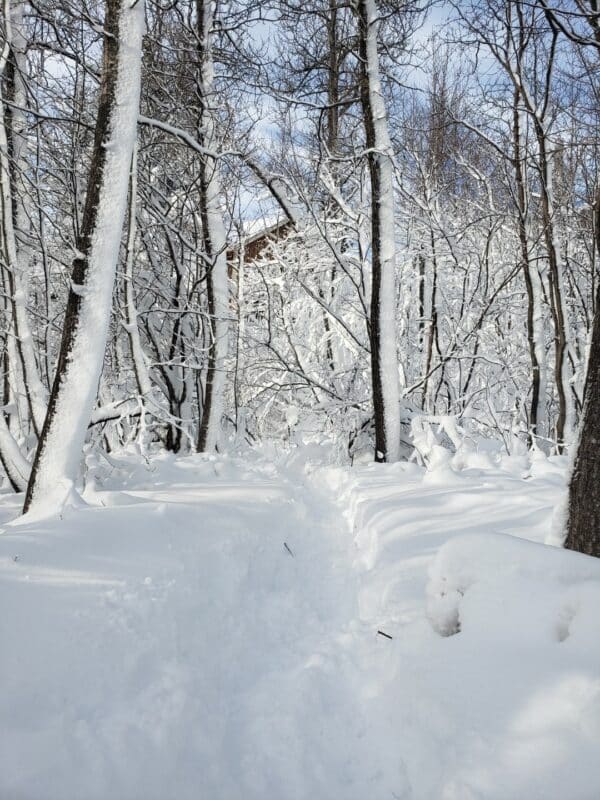 Get away from the electric lights and your gizmos with glowing screens and give your Circadian Rhythm a reset with us this winter. Learn what winter camping is all about while you're glamping with the team at North Shore Camping Co.!
We're designing several very special retreat weekends for the upcoming winter months geared to help you learn more about winter camping – (the why's, the how's, and the absolute do not's) while easing into the experience in one of our one of a kind glamping tälts.
Snowshoe hikes, tree talk, campsite building, wildlife watching, campfire tales, Swedish log fires, saunas, walks with the moon and stars…we're making space for all of these things – and you!
Be among the first to get all the details and get on our list!
Before you go…here's more technical information about what the researchers say, and a few items of note.
If you have asthma, lung, heart, or other serious medical conditions, you should consult your physician prior to winter camping or glamping.
Winter camping is no joke, and requires planning and preparation. Camping without taking proper precautions can be very dangerous, and should not be attempted.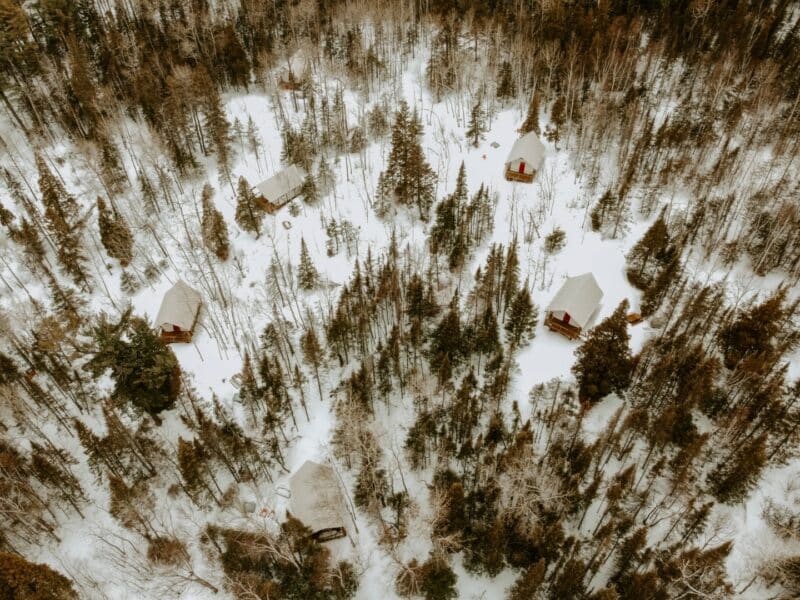 If you have interest in glamping with us this winter, please fill out the form below and our team will reach out with more information.